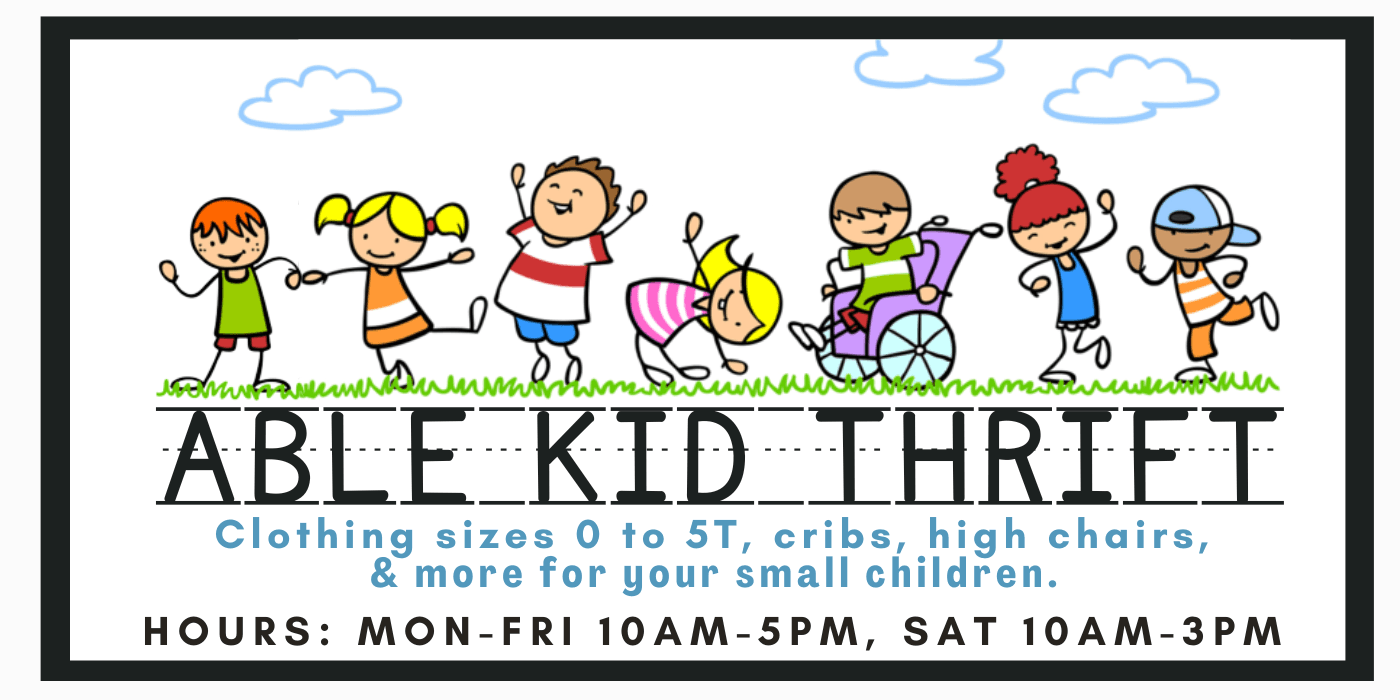 Stop to shop beautiful clothing for the kids!
ABLE Kid Thrift has an ever changing selection of kids clothing and gear covering birth to 5T. 
We were proud to open ABLE Kid Thrift in the TRex Plaza on May 1st, 2021. This was possible through the support of our community and the donations that we receive.  Having this store provides additional job opportunities for the people we support.  
Stop in to shop our selection Monday through Friday from 10am to 5pm Monday-Friday or 10am to 3pm on Saturday! 
Wonderful options for our young children!