Our Mission
ABLE, Inc. is dedicated to enhancing relationships, providing opportunities for growth, 
and encouraging people to reach their personal dreams.
---

News & Notes
Mo reflects on her time at ABLE, Inc: "I never expected to build such strong relationships. I've become so close with people, especially my coworkers. Everyone has been like family, they've been there for me, reaching out to me when I've needed it most." She went on to say, "It's hard to leave a job where I am excited to go to work every day. It's been hurting me knowing that I'm leaving soon, it was a tough decison. It's been so humbling to work with people who have taught me to be a better person."
We are proud to feature the Deschamp family and their business, Fire & Ice, as they have been a community partner who has been willing to journey with us in unique ways.
With the impact of COVID continuing on, we needed some relief. We needed a space where people could just go, engage in hobbies, and spend time with friends with appropriate precautions. Thanks to the passion of Hope Mehlhoff, her team, and a grant from the ND State Council on Developmental Disabilities, that day has arrived.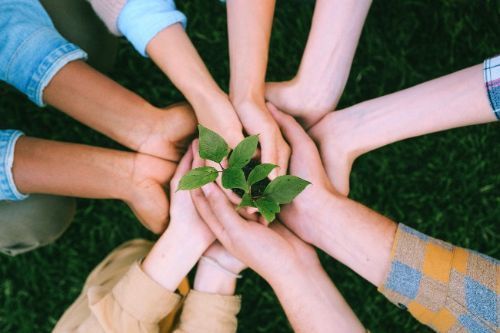 Learn a Little More About Us
ABLE, Inc. offers a variety of support services. We employ many professionals to work together with the person and their family to provide individualized supports around the person's needs and desires. Take a look.

Stop in to Repeat Outlet, our store in Bowman, ND, offering unique gift items that are designed and crafted on location.
Find out more.

Join our mailing list to receive newsletters and stay up to date on what is happening at ABLE, Inc.
Take a moment.