Our Mission
ABLE, Inc. is dedicated to enhancing relationships, providing opportunities for growth, 
and encouraging people to reach their personal dreams.
---

News & Notes
"We had a beautiful day and it was great to be outside. Thank you Senator Gaylord Nelson, who back in 1970 got The Earth Day bill passed to increase awareness of our environment."
What a lucky day for us April 1 when Jim Bobb from Taylor, ND walked into our store, Repeat Outlet, and asked if we could use another loom.
ABLE, Inc. is proud to feature American Bank Center as our community partner this month. The American team has always been supportive of our mission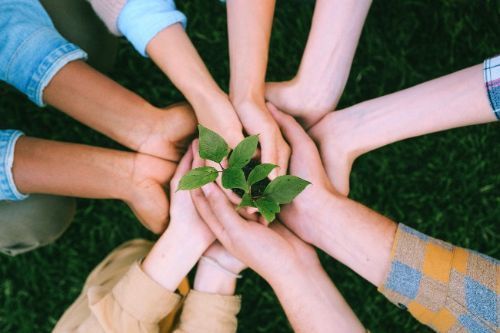 Learn a Little More About Us
ABLE, Inc. offers a variety of support services. We employ many professionals to work together with the person and their family to provide individualized supports around the person's needs and desires. Take a look.

Stop in to Repeat Outlet, our store in Bowman, ND, offering unique gift items that are designed and crafted on location.
Find out more.

Join our mailing list to receive newsletters and stay up to date on what is happening at ABLE, Inc.
Take a moment.