Our Mission
ABLE, Inc. is dedicated to enhancing relationships, providing opportunities for growth, 
and encouraging people to reach their personal dreams.
---

News & Notes
The HOPE self-advocacy group, along with Hillary Berg from Protection & Advocacy, hosted an event this month to bring excitement around voting.
People's Choice winner at the Chocolate Affair
Colin Schmidt and I headed on a road trip to see the Green Bay Packers on August 17th.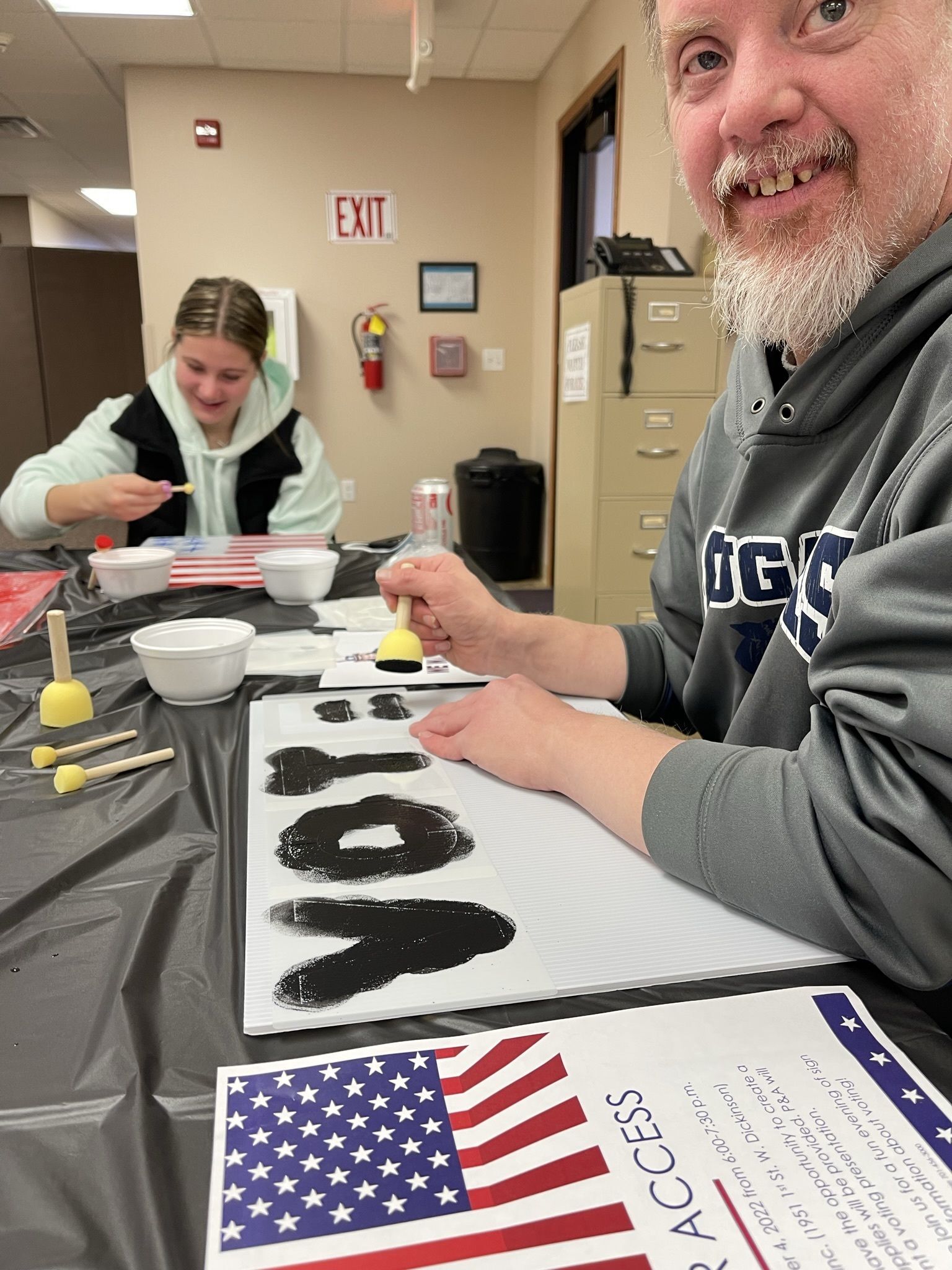 Learn a Little More About Us
ABLE, Inc. offers a variety of support services. We employ many professionals to work together with the person and their family to provide individualized supports around the person's needs and desires. Take a look.

Stop in to Repeat Outlet, our store in Bowman, ND, offering unique gift items that are designed and crafted on location.
Find out more.

Join our mailing list to receive newsletters and stay up to date on what is happening at ABLE, Inc.
Take a moment.