Our Mission
ABLE, Inc. is dedicated to enhancing relationships, providing opportunities for growth, 
and encouraging people to reach their personal dreams.
---

News & Notes
I was so overjoyed and honored that Abra, Sarah, and the wonderful support staff, Susan and Stacy were able to come meet my family and friends, as they all felt like they knew them because of how often we keep in touch. I am very grateful for the lifelong friendships I made at ABLE!"
Recently a former employee, Karin Reisenauer, shared on social media how her time at ABLE has benefitted her and it instantly warmed my heart. With her permission, I'd like to share with you what Karin said.
Unified Softball participants were invited to Dakota Community Bank & Trust Ballpark on July 9th to play with the Badlands Big Sticks. It was a beautiful morning enjoyed by over 50 players with and without disabilities. People were all smiles running the bases and playing with the support of the Big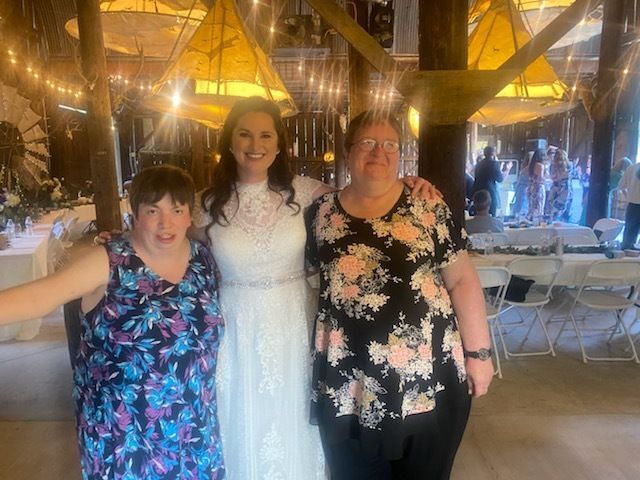 Learn a Little More About Us
ABLE, Inc. offers a variety of support services. We employ many professionals to work together with the person and their family to provide individualized supports around the person's needs and desires. Take a look.

Stop in to Repeat Outlet, our store in Bowman, ND, offering unique gift items that are designed and crafted on location.
Find out more.

Join our mailing list to receive newsletters and stay up to date on what is happening at ABLE, Inc.
Take a moment.