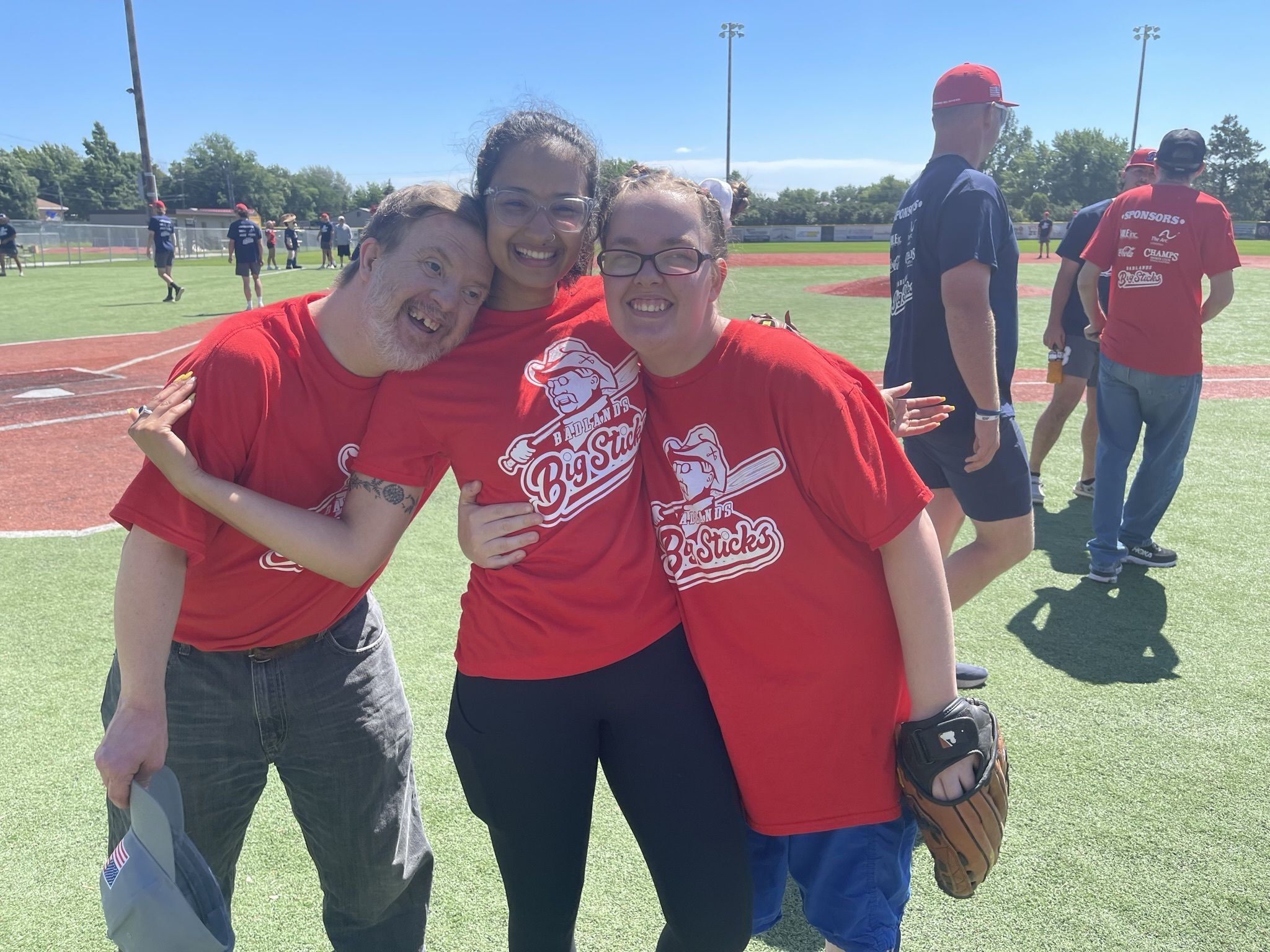 Unified Softball participants were invited to Dakota Community Bank & Trust Ballpark on July 9th to play with the Badlands Big Sticks. It was a beautiful morning enjoyed by over 50 players with and without disabilities. People were all smiles running the bases and playing with the support of the Big Sticks players. Victoria Haney shared, "It was fun with the Big Sticks and we felt pretty important playing on their big field."
Claudia Torres, Support Coordinator for ABLE, Inc. helped organize this game with the Big Sticks. "I was able to play on a field like this all of my life," she shared, "but people with disabilities don't often get that kind of experience. It is impactful for people and so good to see them light up, just taking it all in."
As part of the event, proceeds from the concessions were used to purchase tickets to the Minnesota Twins game and a two night stay in a hotel to be raffled off to one of the players. Laura Schmidt was the lucky winner. Congratulations Laura! We can't wait to hear about your trip!