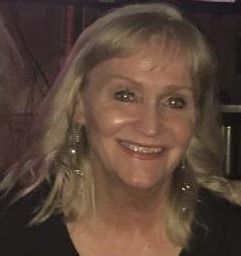 I've been so fortunate in my life to know at an early age what I wanted for my future. I was the kind of kid who didn't join in with others when they made fun of those who were different. I was the young lifeguard parents requested to teach their child with down syndrome or other differences how to swim. While still in college I was hired to start the 2nd Story Social Club in Minot to provide a gathering spot where people with varying abilities could get together on their terms. When my husband, Steve, and I lived in the Flathead Lake area in Montana, I worked for the Salish Kootenai Tribe supporting people in our recycling, hydroponic greenhouse, and frame shop departments. When a friend told me about a group of Bowman people (Arc, Little Missouri, Inc.) who were looking for someone to start an adult day program, we jumped at the chance to return to North Dakota. And they hired me!! That was January 18, 1982. Oof, am I really that old…ha. But aren't I so glad to have lived here all these years.
In 1984, the two Arc's in Dickinson and Bowman combined forces to start a new agency (ABLE, Inc.) that would also develop a day/residential program in Hettinger. We became official October 1, 1984 and have never looked back. My job has been to oversee all of our services in Bowman and Hettinger as Director of Satellite Services. All of you will have the continuing benefit of our amazing team doing what they do best…making daily life for people even better.
This past summer Steve sold his Waterhole Bar in Rhame after almost 39 years of ownership. Quite a run we've both had. Mid-February (also my retirement date) we'll head to Arizona to watch his beloved Dodgers spring train and then back to Mayo where he's been doctoring for Primary Myelofibrosis. Life can be scary and at the same time ever so good. I wish all of you the best of the best and thank you for sticking with me all these years.