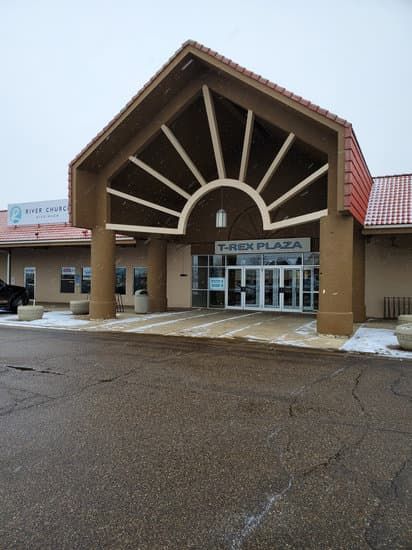 December 17, 2019, marks a historical event for ABLE, Inc. ABLE's subsidiary company, 1153 LLC., purchased T-Rex Plaza. ABLE , Inc. currently operates a vintage and furniture store called Decades at this location.
What does this purchase mean?
Mary Anderson, Executive Director, states, "The acquisition of this building provides stability, opportunity and future for people with intellectual disabilities and futuristically, people with other disabilities. ABLE's motto is "Weaving Lives Together" and we see the plaza as an excellent way to weave community together through the expansion of employment as well as hosting social events."
Our good fortune is thanks to the generosity of the previous owners and access to good financial packages through Stark Development, Bank of ND, and American Bank Center.
We look forward to having this building proudly serve our community.