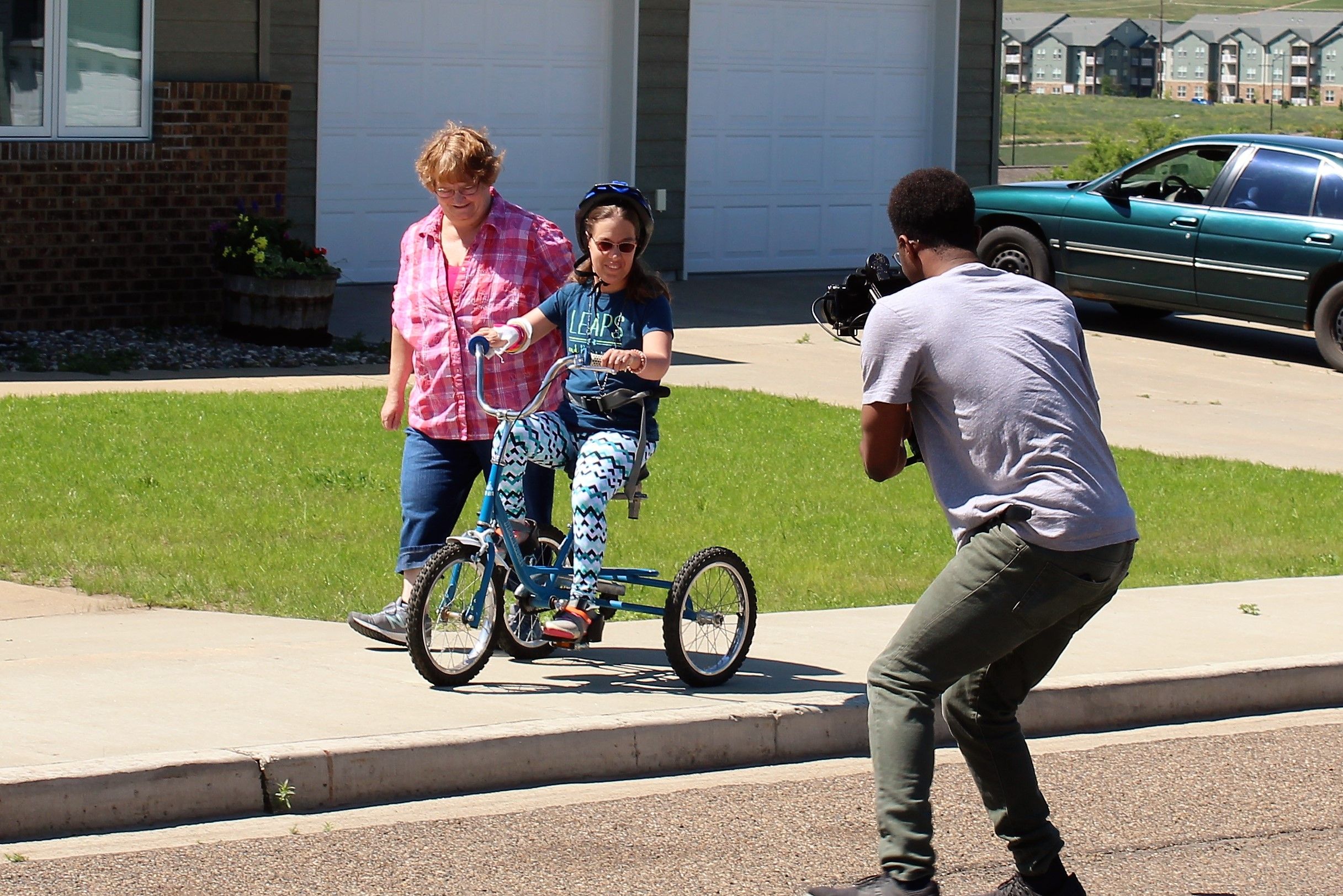 Like many providers in the state, ABLE has been focusing on staff recruitment. One element of this is examining our presence in various media sources. We are currently updating our website, launching in November, to include new features and a fresh look! We also used VUK Multimedia, a local production company, to create a new commercial for TV and 3 recruitment videos to feature on the website and social media. For this project, we spent time doing interviews, filming and sharing our lives and passions, which brought new experiences and so much joy to all involved! The VUK team consists of: Vladimir Dasic, Jelena Cesljarac and Ariel Dembele. VUK expressed the following:
"Working with ABLE gave us a chance to get educated on the
history of people with disabilities and see progress made in supports
for people. It is truly heartwarming to be around the staff that work at
ABLE as well as people they support. There is so much joy in their
friendship, it feels more like a big family than a company."
We hope that you enjoy the new look and appreciate any feedback that you may have. A special thanks goes out to all involved who shared their time, experiences and stories so passionately!